Human trafficking involves the use of force, fraud, or coercion to obtain some type of labor or commercial sex act. Every year, millions of people of all ages are trafficked around the world, including into and within the United States. Human trafficking is a hidden crime, as victims rarely come forward to seek help because of language barriers, fear of the traffickers, and and/or fear of law enforcement. 
Services Empowering Rights of Victims (SERV) ensures victims of both international and domestic human trafficking aren't alone in their journey of healing and restoration. Through strong collaborations with local partners, our advocates identify victims and help them get the services they need. We provide international victims of human trafficking with housing, food, and employment assistance, English language training, access to health care, and mental health services under the Trafficking Victims Protection Act (TVPA) of 2000. Our domestic human trafficking program provides case management and crisis intervention services, referrals to safe housing, and connections to treatment programs when needed, including care that addresses substance use.
If you or someone you know is experiencing human trafficking and needs to talk, our hotline is a free 24-hour phone service that will pair you with a SERV advocate. You can also speak with us online by leaving a message in the chat feature (look for the box in the bottom right corner of this page).
Human trafficking services are available in Camden, Cumberland, and Gloucester Counties, including specialized services for minor victims of human trafficking.
Our compassionate team is available to support victims and survivors of human trafficking with counseling, referrals, and information through our 24-hour hotline. All calls are free and confidential.  
To reach our team of certified advocates, call 1-800-225-0196.
Crisis Intervention & Advocacy
Center For Family Services works to identify and disengage victims of human trafficking and help them heal. We offer these services across southern New Jersey, in Camden, Cumberland, and Gloucester Counties.
We offer victims and survivors of human trafficking a safe place to heal from the trauma they have experienced. This is provided through emergency shelter, crisis counseling, advocacy, and supportive services. Our Case Managers and Advocates assist individuals in accessing their goals through referrals to short- and long-term housing options, substance use treatment (if necessary), educational opportunities, job training, and ongoing mental health counseling. We treat every individual we serve with respect and dignity and work to empower each person to become free from violence.
Certified and eligible victims of human trafficking can receive benefits and services necessary for their safety, protection, and basic well-being. These services include: 
Referrals to short- and long-term housing options
Referrals to substance abuse treatment services, mental health counseling, and medical care 
Connection to employability services, legal services, educational opportunities, job readiness training/skills development, and financial advocacy and counseling
SERV offers ongoing support groups to adult survivors of human trafficking and their loved ones, and SERV can also help connect you with other suitable support groups within the community. To register for group counseling, contact [email protected], or check our event calendar for the latest information.
South Jersey Anti-Trafficking Coalition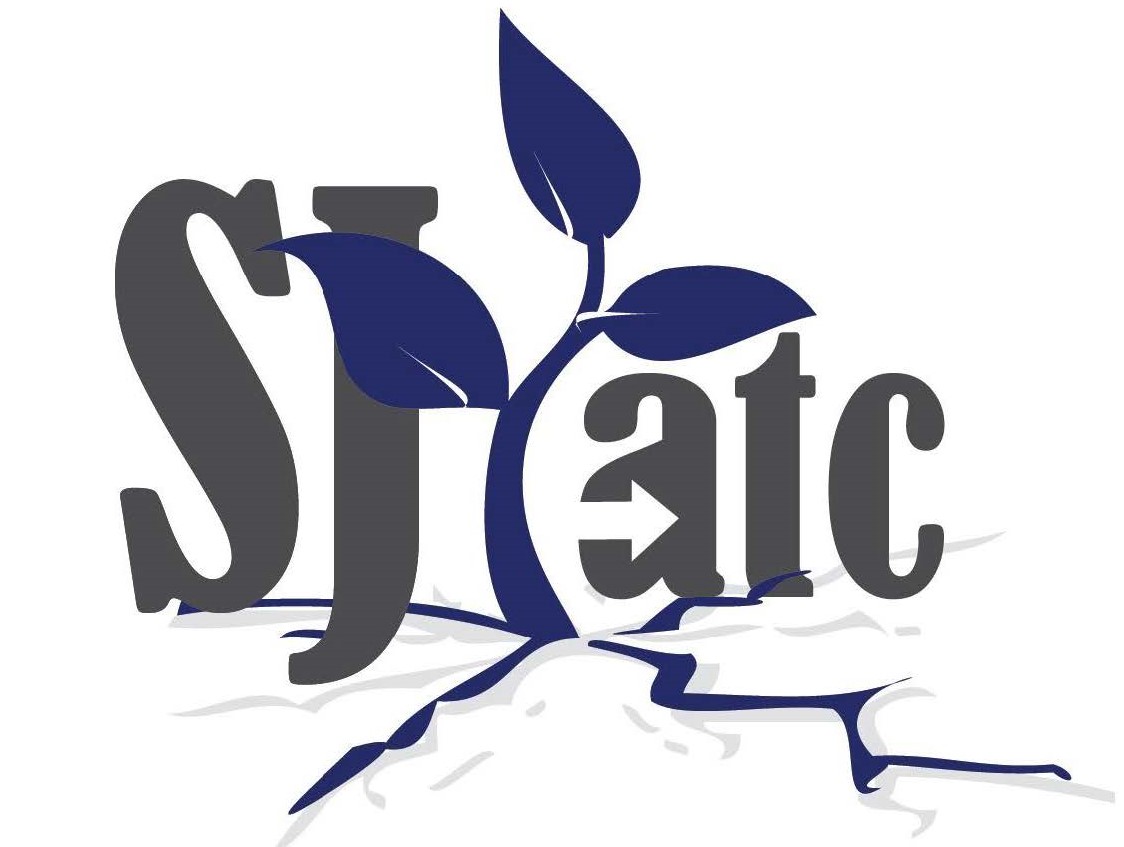 SERV advocates and local partners make up the South Jersey Anti-Trafficking Coalition (SJATC). The SJATC is comprised of community members and various types of professionals throughout Camden, Gloucester, and Cumberland counties. The primary focus is to increase knowledge about human trafficking in the region.
Together, we work to:
Increase general knowledge of human trafficking
Encourage everyone to play a role in the fight against human trafficking
Encourage victims to come forward
Promote ways to report suspected human trafficking
SJATC priorities include community education and awareness, increasing outreach, and provision of direct services for foreign and domestic victims of human trafficking. Specific member roles and responsibilities include:
Participate in determining the direction of the coalition
Assist in the development of coalition lead outreach activities
Participate in outreach efforts and public awareness activities
Promote the work of the coalition at community meetings and events
Gather and relay appropriate information to the coalition regarding resources
Attend and participate in coalition and workgroup meetings on a regular basis
If you would like to become a member of the SJATC, complete this form and email it to [email protected]. Check the SERV event calendar for details on upcoming SJATC meetings.
Our staff conducts free trainings for local service providers, law enforcement, community groups, and healthcare organizations to help people recognize the signs of human trafficking and work together in prevention efforts. To request a training for your organization or school, call 1-800-225-0196 or complete the Presentation Request Form.
SERV provides live, interactive webinars to educate both professionals and community members about several aspects of human trafficking. Recordings of these presentations are available below.
Human Trafficking 101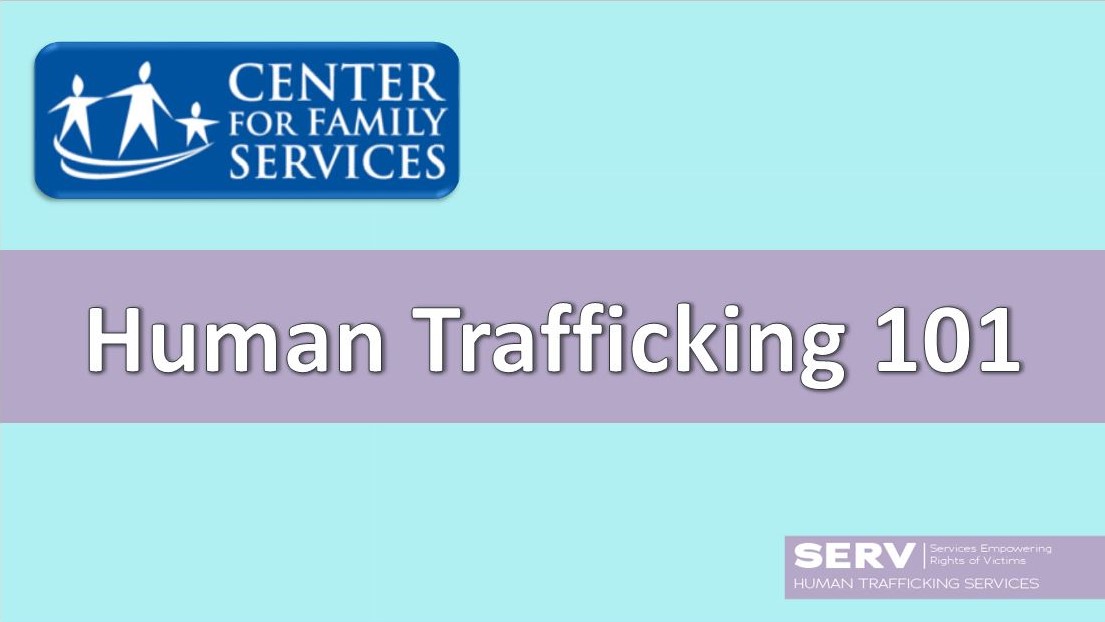 Course Overview: This training provides information on the federal definition of human trafficking, types of trafficking and tactics used by traffickers to recruit and exploit victims, indicators that an individual may be a victim of human trafficking, state and federal laws on trafficking, community outreach strategies, and anti-trafficking programs and resources. Upon completion, trainees will have a greater awareness of human trafficking and ways to address it in their community.
Understanding Human Trafficking for Youth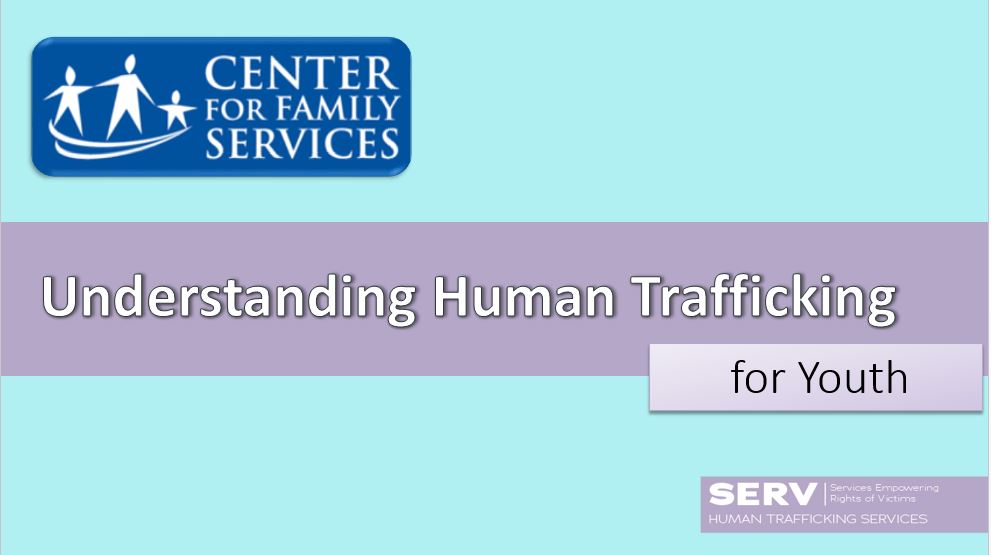 Course Overview: This webinar is specifically designed to educate younger viewers about human trafficking. It provides the definitions of labor and sexual exploitation, demonstrates scenarios that could be related to human trafficking, describes red flags and how to respond to them, and offers tips to prevent victimization. Adults who work with children in the community can also use this webinar to learn the indicators of human trafficking, understand how this crime impacts at-risk youth, and gather knowledge to share with the adolescents and teens around them.
Social Media and Youth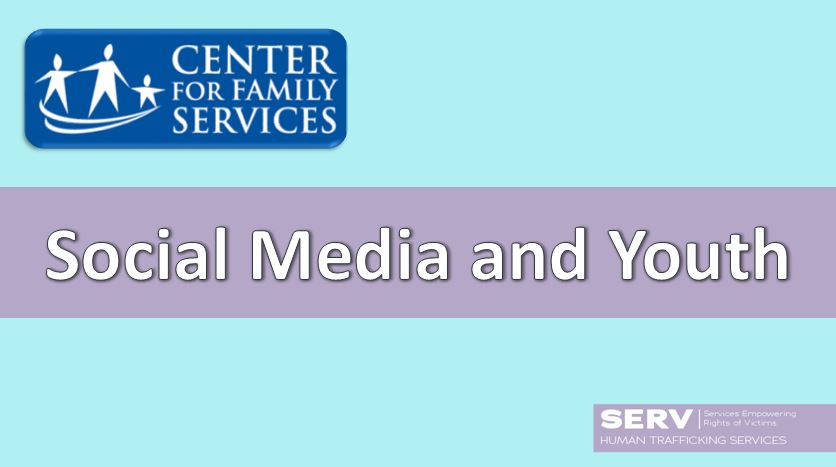 Course Overview: With constant advancements in technology, we are able to connect with each other in so many ways without having to get together in person. Social media is often the bridge of communication between long-distance friends and family, as well as between people we meet online who have shared interests. However, there is a dark side to the social media evolution and how it affects our children. In this webinar, you will learn how to manage privacy settings on Facebook, Instagram, Twitter, Snapchat, TikTok, and WhatsApp. You will also receive suggestions on how to talk to kids and young adults about being safe on their social media accounts.
Human Trafficking for Healthcare Providers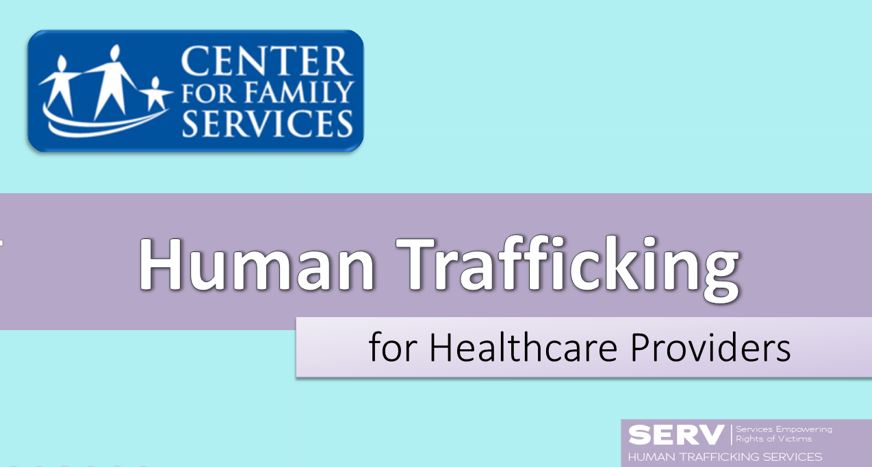 Course Overview: This presentation is designed for doctors, nurses, and other health service providers who can potentially be the first form of contact for victims of human trafficking. It explores the scope, diversity, and types of human trafficking in the United States and provides examples of the red flags that healthcare providers should look for in their everyday practice. Viewers will be educated on how to recognize the common indicators of and high-risk factors for human trafficking, how to respond appropriately to victims of sex and labor trafficking, how to utilize a trauma-informed approach to enhance interaction with a potential victim of human trafficking, and where to find local, state, and national service referral resources for trafficking victims.
Human Trafficking for Law Enforcement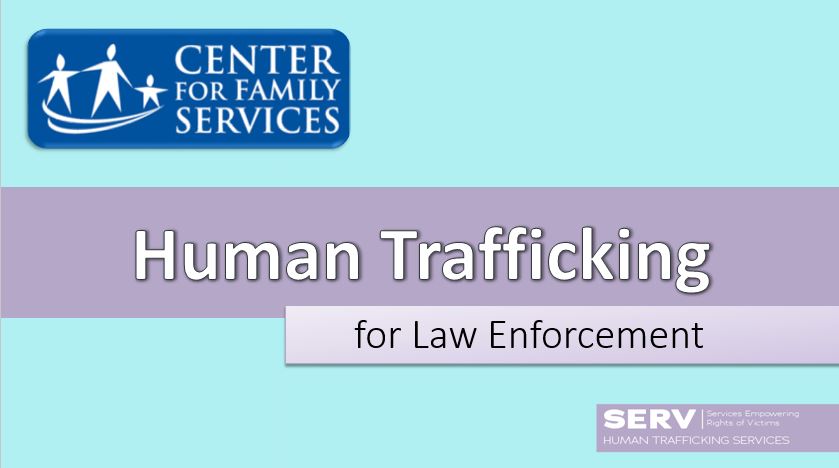 Course Overview: In this webinar, we explore the role of law enforcement in supporting survivors of human trafficking. The presentation emphasizes how important it is for police officers to understand what human trafficking is and how to distinguish a victim of trafficking from a criminal. Participants will receive an overview of the Trafficking Victims Protection Act (TVPA), learn red flags that can help in identifying victims, explore the many services available to victims of human trafficking, and develop an understanding of the pivotal role of law enforcement in combating human trafficking. Viewers will learn where to find local, state, and national service referral resources for trafficking victims. Police and corrections officers and those in law enforcement administration are encouraged to explore this material.
Trata de Personas 101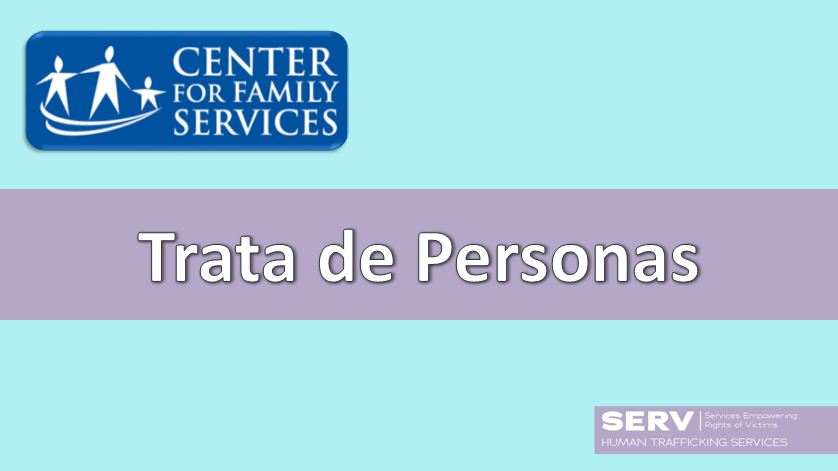 Course Overview: Human Trafficking 101 (en Español). La presentación "Trata de Personas 101" está diseñada para informar a la comunidad sobre el alcance, diversidad, y tipos de trata de personas dentro y fuera de los Estados Unidos. Los participantes son educados acerca de cómo reconocer los indicadores comunes y factores de alto riesgo, cómo responder adecuadamente a las víctimas de trata sexual y trata laboral, cómo utilizar un enfoque informado de trauma para mejorar la interacción con una víctima potencial de trata de personas, e identificar los recursos de servicios locales, estatales, y nacionales para las víctimas.