Center For Family Services values the support we receive from our generous funders at the federal, state, and county levels, as well as the funding we receive through private grants and individual and corporate donations.
Community investment in our important work enables us to create brighter futures for the children and families we serve. Our annual reports capture the breadth and depth of our services.  Download our Annual Report to learn more about our important work.
A special thank you to everyone involved in supporting our mission. Because of you, Center For Family Services meets critical needs in our community and offers the services that provide hope to children, build strong families, and encourage healthy communities. 
To download a PDF of our 2015 Annual Report, click here. 
Because of you
Your involvement in Center For Family Services makes so many positive things possible. Together, we are improving lives, one child, one adult, one family at a time.
Thanks to your support, we: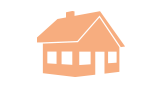 Provided comfort and security to 252 children facing homelessness through our safe housing continuum.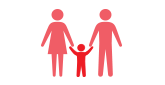 Reunited 140 children with their families.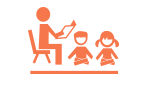 Prepared 855 children for kindergarten through our high quality early learning program.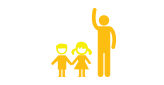 Paired 79 children with a caring, supportive mentor.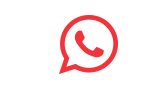 Responded to 9962 calls to support victims of sexual and domestic violence through our 24/7 crisis hotline.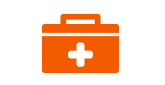 Enrolled 1100 people in a health coverage plan.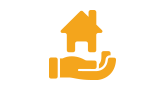 Helped 160 mothers and their children find a healthy and stable living environment.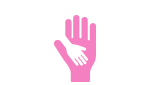 Supported 1847 people in achieving and maintaining recovery.
The Impact
Your investment expands our reach in the community and improves outcomes for children and families.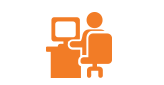 100% of the young adults in our permanent supportive housing program are employed and/or enrolled in continuing education.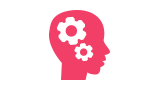 97% of our mentees demonstrated an increased ability to set positive goals and showed academic improvements with the support of their volunteer mentors.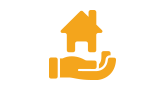 94% of the youth in our emergency shelters were reunited with family or successfully transitioned to a caring home.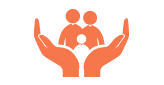 91% of families who survived domestic violence increased their knowledge of ways to protect themselves and their families from future violence.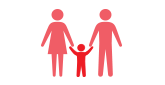 85% of our families increased their knowledge of positive discipline techniques.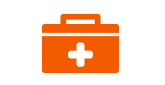 100% of our families in our parenting program were connected to a primary medical provider.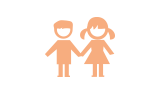 100% of the children in our pre-k program experienced an increase in daily physical exercise.