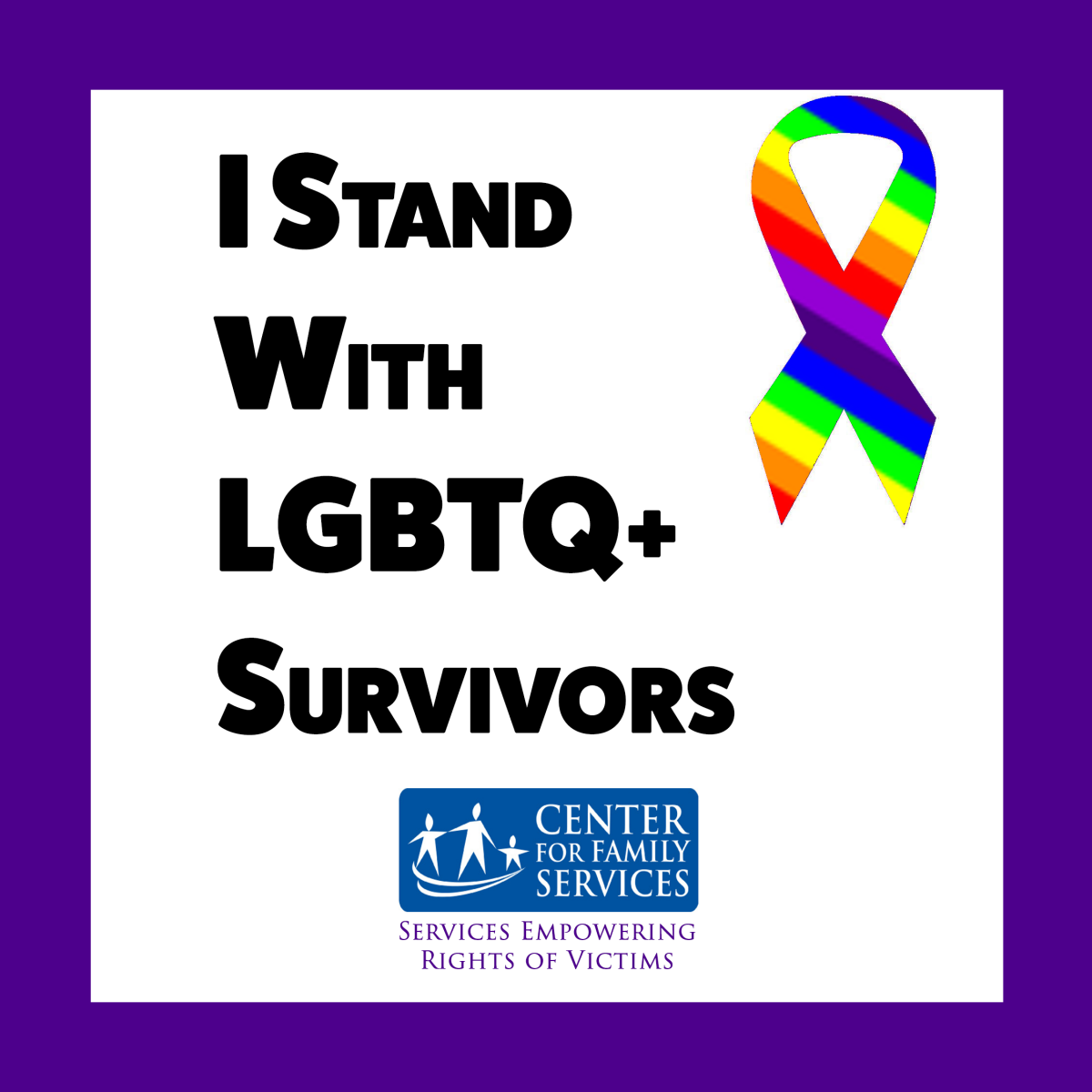 Services Empowering Rights of Victims (SERV) offers support to survivors of domestic and sexual violence and human trafficking in lesbian, gay, bisexual, transgender, queer, and other sexual and gender minority (LGBTQIA+) communities. The goal of these efforts is to ensure we provide:
Tailored support and counseling for LGBTQIA+ survivors
Outreach with LGBTQIA+ communities in South Jersey
Contact with professionals who serve these communities

Education and prevention through community awareness

Training and technical assistance to build inclusive, affirming environments for LGBTQ+ survivors and their significant others
If you or someone you know is experiencing sexual or domestic violence or human trafficking and needs to talk, our hotline is a free 24-hour phone service that will pair you with a SERV advocate. You can also speak with us online by leaving a message in the chat feature (look for the box in the bottom right corner of this page).
Our compassionate team is available to support victims and survivors with counseling, referrals, and information through our 24-hour hotline. All calls are free and confidential.  
To reach our team of certified advocates, call 1-866-295-SERV (7378).
SERV offers counseling services to help survivors process trauma, increase healthy coping strategies, and create support systems. 
Counseling services are available for victims and survivors of domestic and sexual violence and non-offending significant others. 
Services are offered to all ages, and are available in both English and Spanish.
Individual counseling services are available Monday through Saturday, with both day and evening appointments. 
Our clients encompass all ages, socio-economic levels, disabilities, races, ethnicities, genders, and sexual orientations.
SERV offers ongoing support groups to adult survivors of domestic violence, sexual violence, and human trafficking, as well as for their loved ones. SERV can also help connect you with other suitable support groups within the community. To register for group counseling, contact [email protected], or check our event calendar for the latest information.
Our staff conducts free trainings for local service providers, law enforcement, community groups, and health care organizations to help people understand how to best support members of the LGBTQ+ community who are experiencing  domestic or sexual violence or human trafficking. Workshops on LGBTQ+ competency and inclusivity are also available. To request a training or workshop for your organization or school, call 1-866-295-SERV (7378) or complete the Presentation Request Form.