Event Date:
Monday, April 1, 2019 -

6:30pm

to

8:00pm
ProfTalks are a series of presented topics designed to open discussion and allow students, faculty, and staff at Rowan University to share their own experiences and their stories. Join staff from the Rowan Wellness Center, the Office of Orientation & Student Leadership Programs, and Services Empowering Rights of Victims (SERV) for this special event as we raise awareness on campus about the important issue of sexual assault.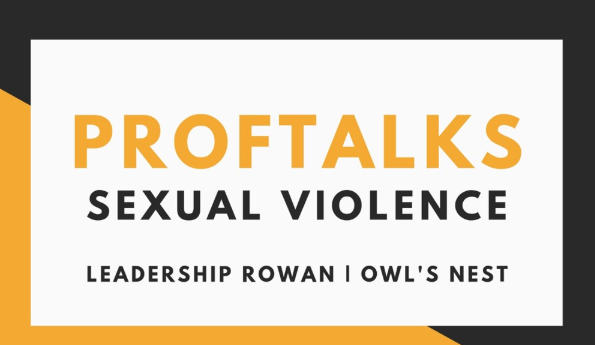 Rowan University
Chamberlain Student Center, Owl's Nest
201 Mullica Hill Road
Glassboro, NJ 08028
Sexual violence comes in many forms. It can be defined as any unwanted sexual activity that is forced, threatened, coerced, or manipulated onto an individual. Sexual violence is motivated by the need to control, dominate, humiliate, and harm another individual. It violates a person's feeling of trust and safety and impacts individuals, families, and communities as a whole. Sexual violence can include:
Sexual assault/rape 
Child sexual abuse 
Incest 
Criminal sexual contact/unwanted touching 
Internet stalking to obtain sex 
Drug-facilitated sexual assault 
Sexual harassment 
Voyeurism 
Exhibitionism 
April is Sexual Assault Awareness Month. This event is one of many in which SERV aims to educate the public about sexual violence and how we can all help with prevention efforts in our community. Share your photos from our events on social media using #StandSpeakEmpower to spread the word.
Learn About SERV Sexual Violence Resources
Take the Pledge Against Sexual Violence