Dine at California Pizza Kitchen in Cherry Hill on April 24, 2019, and 20% of your check will be donated to the Center For Family Services SERV program. This fundraiser runs all day. Meet friends for lunch or take the night off from cooking dinner! Be sure to give your server our fundraising flyer (click the image to enlarge and print) before ordering. Dine-in, take-out, delivery, and catering orders all qualify. This offer is valid ONLY at the following location:
California Pizza Kitchen
Cherry Hill Mall
2000 Route 38
Cherry Hill, NJ 08002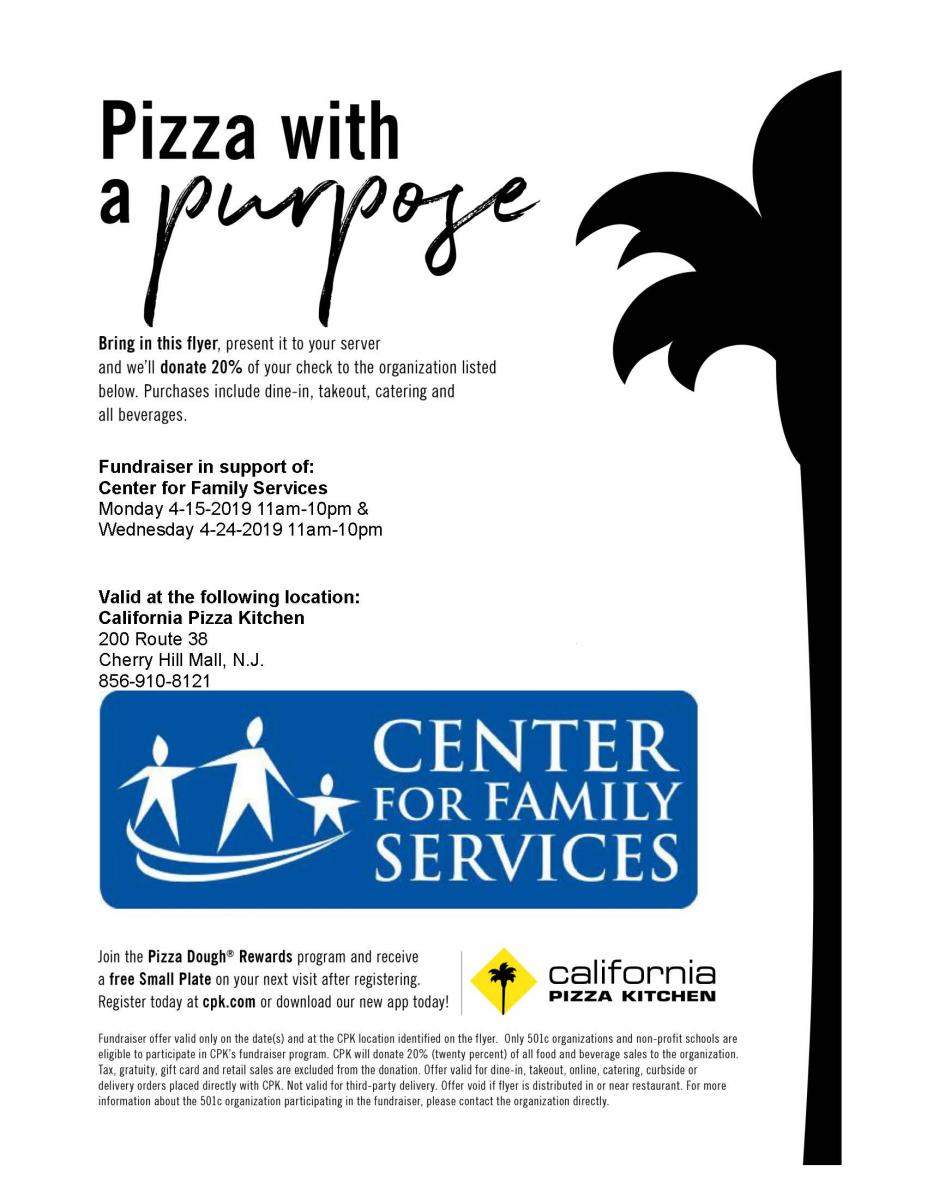 April is Sexual Assault Awareness Month. This event is one of many in which SERV aims to educate the public about sexual violence and how we can all help with prevention efforts in our community. Share your photos from our events on social media using #StandSpeakEmpower to spread the word.
Learn About SERV Sexual Violence Resources
RSVP and Invite Others on Facebook
Take the Pledge Against Sexual Violence