Our Services
Center For Family Services offers a comprehensive continuum of care and a broad range of services to best meet the current and changing needs across the New Jersey community:
Holiday Gift Project
You can be the reason the holiday season is merry. With your donation, you can be the one to make sure a child receives holiday presents and a message of care and support. Your online monetary donation is the best and most effective way for you to get holiday gifts for a child in need.
Highlights
Immediate employment openings are available
Apply and get hired in a position where you can make a big impact.
A fulfilling career is waiting for you at Center For Family Services. Recognized as a top workplace, Center For Family Services is a trusted leader in nonprofit social services and a place where you can help to change lives. 
Center For Family Services, staff are recognized as the most valuable asset and resource. You can be part of a trusted team of dedicated to the common goal of improving lives. Plus, a career at Center For Family Services offers you the opportunity for ongoing professional development training and career advancement.
Immediate openings for a wide range of full-time, part-time, fee-for-service, and bi-lingual positions across the state of New Jersey, including:
Administrative Professionals
Counselors
Therapists
Clinicians (LSW, LCSW, LAC)
Program Directors
Residential Counselors
Case Managers
Pre-K Teachers 
Teacher Assistants
Plus more
Additional bi-lingual job openings in DE, NY, FL, PA, TX.
Click the careers link below to browse employment opportunities and find where you fit in, and apply today.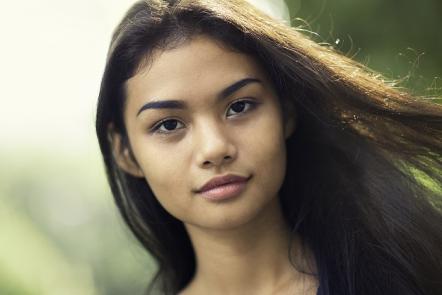 Helping Hands Homes
Shelter Homes parents do extraordinary things. There are many children in need of a temporary home while they await family unification. Learn about how you can help a child as a shelter home parent. 
Living Proof Recovery Centers
Living Proof Recovery Centers - now in multiple convenient locations across New Jersey - are welcoming and safe places of hope for the recovery community offering
Connections to recovery resources
Wellness classes 
Peer mentoring & coaching 
Support groups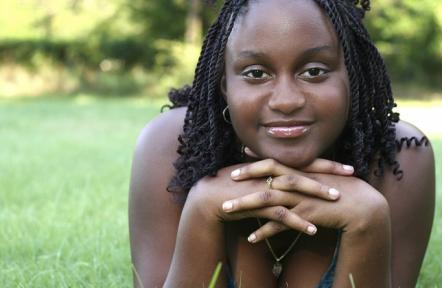 Navigator Exchange Program
Trained, multi-lingual navigators can help you learn about your options for enrolling in affordable health insurance:
Discover what options are available for you and your family
Learn how to get covered after open enrollment is over
Understand information about your small business healthcare tax credits   
Trained volunteer responders are needed, as part of the Traumatic Loss Coalition for Youth Lead Response Team, to support youth following a traumatic event.
The Traumatic Loss Coalitions for Youth provides support to communities following a traumatic event. Services are designed to support children, teens, and young adults as they manage grief and build resiliency, in the aftermath of traumatic loss, such as suicide, homicide, sudden loss of a loved one, or other traumatic circumstances. 
The Lead Response Team is made up of volunteer school personnel, mental health professionals, paraprofessionals, social workers, counselors, substance use treatment counselors, and community support service providers.  The function of the Lead Response Team is to provide comprehensive multi-component crisis interventions following a critical incident in schools, community programs, or agencies servicing youth. Types of critical incidents include: sudden loss, such as death from a car accident, suicide, or homicide, school or community violence, or natural disasters. 
Be part of the Lead Response Team as a trained volunteer responder
If you would like to become a trained volunteer responder, follow the link below to fill out an application. The requirements include: 1) Complete a 2-day training; Attend a minimum of 2 practice sessions per year; 3) Respond to a minimum of 2 responses per year, if needed 
Upcoming Training
Date: June 1st and June 2nd, 2023
Location: Acenda Integrated Health, Glassboro, NJ
Follow the link below and return your application via email to [email protected].
Find the support you need
If you or someone you care about is experiencing challenges in their everyday life, Center For Family Services is here to help. 
Private, confidential counseling and behavioral health services, specialized for adults, children, teens, and families, promote emotional and social well-being. Support is available in the areas of daily well-being and relationships, mental health, addiction & recovery, violence & trauma, and grief & traumatic loss. 
Professionally trained counselors and licensed clinicians offer counseling and therapeutic services to help you find the space to heal and realize a healthy future.
Services are offered in convenient locations across New Jersey. Virtual services are also available, if appropriate. Services include, but are not limited to:
Daily well-being
Family challenges
Addiction treatment 
Anxiety disorders
ADHD and behavioral difficulties
Grief and traumatic loss
LGBTQIA+
Medication monitoring and education
Mental health and substance use issues
Mood disorders
Post-partum depression
Post-traumatic stress disorder (PTSD)
Relationship issues
School and workplace difficulties
Severe and persistent mental illness
Violence and trauma
To learn more about our counseling and therapeutic services, to schedule an appointment, to make a referral, to inquire about accepted insurances, eligibility, and program locations, please contact our ACCESS Department at:
Phone:  1-877-922-2377
Email:  [email protected]
You can be the one to help shape someone's tomorrow.
Do you want to make a difference in the life of a young person? Are you caring, patient, flexible, and a good listener? You can help shape a child's tomorrow by becoming a trained mentor.
As a trained volunteer mentor, you can spend quality time with a young person to improve their self-esteem, promote positive youth development, help them deal with day-to-day challenges, build social leadership and resiliency skills, identify educational and career interests, set goals, broaden horizons, participate in social activities, and have fun. Your involvement as a mentor can make a positive impact on the life of a young person.
LifeTies Mentoring services include individual support sessions, group mentoring, and peer activities led by mentors. Mentors are matched with mentees based on common interests and work together to set and reach goals. LifeTies Mentors are currently needed to support youth aged 10-21 on the path to a safe and healthy future. You can provide the support a young person needs. 

What is required to become a  trained volunteer mentor?
Be at least 21 years of age
Driving record check and a criminal background check
Complete our comprehensive volunteer mentor training 
Make a commitment to mentoring a minimum of 4 hours per month for 6 months to 1 year
 
Volunteer Info Sessions
You can learn more about mentoring opportunities at an upcoming volunteer info session. The info sessions are held once per month. For more information about the info sessions and to register to attend, please email Mayank. 
 
Apply to be a mentor
If you are ready to apply to be a mentor, please click the link below.
For more info contact:

Volunteer Manager, Del-Charrese Densley
Phone: 856.651.7553 x40200 (office) or 856.993.9932 (mobile)
Email: [email protected]
Volunteer Specialist, Mayank Singh
Email: [email protected]
Expert cleaning services
Quality Commercial Cleaning provides top-tier cleaning services that exceed expectations and create clean, safe, and inviting spaces.  With 30 years of reliable and efficient cleaning solutions, Quality Commercial Cleaning is your solution to a cleaner and healthier environment for your staff and visitors. For more info, click the link below
 
The Wiggins Center builds off the success of the Camden Promise Neighborhood, a community-focused effort to improve access to opportunities for children in Camden. Wiggins Center is a neighborhood center where Camden residents of all ages can connect to resources and participate in events and activities. 
Duffle Bag Project
Your help is needed to make sure a teen has a sensible means to transport their belongings. Your donation of a new duffle bag will ease a child's transition from emergency housing to a long-term home. Make a donation or lead a collection of brand-new, high-quality overnight duffle bags. Expandable, collapsible duffle bags work best, because they are stackable and can be easily stored until needed.