Denim Day
Wear denim on Fridays in April as a visible sign of support for ending sexual violence in your community. 
By encouraging your friends, family, coworkers, or classmates to pledge $5 and wear denim on Fridays in April you are playing a key role in taking a visible stand against violence in your community. 
Denim Day is a month-long campaign to end sexual violence in our community. Sexual violence has become so prevalent that the Centers for Disease Control and Prevention considers it one of the fastest growing epidemics in the nation. Denim Day is a call to action for all people to stand up for the health and safety of everyone in the community.
Your support of Denim Day will make it possible for victims of violence to access crisis intervention services including a 24/7 hotline, counseling, safe housing, and advocate accompaniments to hospitals, police stations, and the court.  
History of Denim Day
In 1998, an Italian Supreme Court decision overturned a rape conviction because the victim wore jeans, reasoning she must have helped her attacker remove them. Enraged by the verdict, women in the Italian Parliment protested by wearing jeans to the steps of the Supreme Court. Wearing jeans became an international symbol of protest against erroneous and destructive attitudes about sexual assault. Denim Day was launched in the United States in 1999, an it was officially adopted in New Jersey in 2010. 
Register & Take the Pledge
Coordinating a Denim Day at your school or workplace? Taking a stand on your own? We want to hear from you and provide you with the tools to mobilize your community as you raise awareness against violence. 
Register & Take the Pledge
Buy Denim Day T-Shirts Online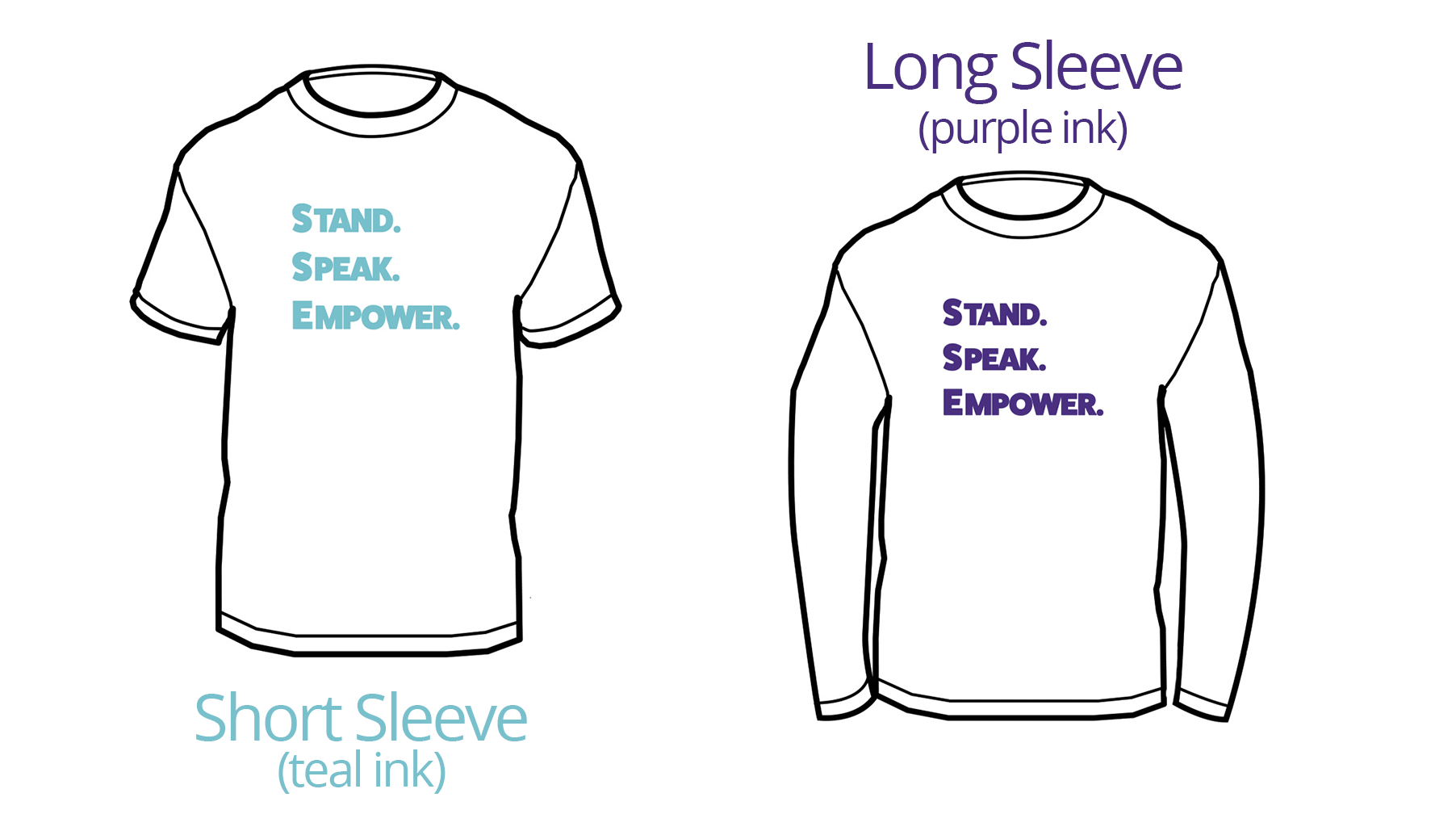 $15 + $3 shipping for long sleeve.
$12 + $3 shipping for short sleeve.
Our Services Empower Rights of Victims (SERV) program hosts activities and events to help raise awareness and promote an end to violence throughout the month of April in recognition of Sexual Assault Awarness Month.
To find out what events are planned this April, check out SERV's calendar of events.