Annual Golf Tournament
Join us for our 25th Annual Golf Tournament on June 1, 2020! 
Your participation as a sponsor, advertiser, or golfer will provide direct support to the children and teens living in our safe housing programs. Because of your involvement, hundreds of children find safe housing and support services at Center For Family Services every year. Family reunification is always our primary goal, and thanks to your involvement many of the children we serve are reunified with their families. When this is not possible, children can transition to one of our safe, caring homes. Your investment provides the tools for young people to heal, to grow, and to envision a positive future for themselves.
Proceeds from the golf outing will provide opportunities for group outings, enrichment activities, motivational speakers, employment training, college visits and much more. These types of activities have a lasting impact on a young person who has faced some overwhelming hardships. The impact of your support is immeasurable.
For more information about our Annual Golf Tournament or to learn more about our Annual Corporate Sponsnorships email Liz Madden or call 856. 651.7502.
Golfer Registration Fee: $200 per golfer
Raffle Bundle: $50 per golfer (includes participation in games, raffles, and 50/50)
View Sponsorship Opps View Advertising Opps
Registration - 11:00am

(Driving Range and Putting Green open)
BBQ Lunch - 11:30am
Shotgun Start - 12:30pm
Banquet - 6:00pm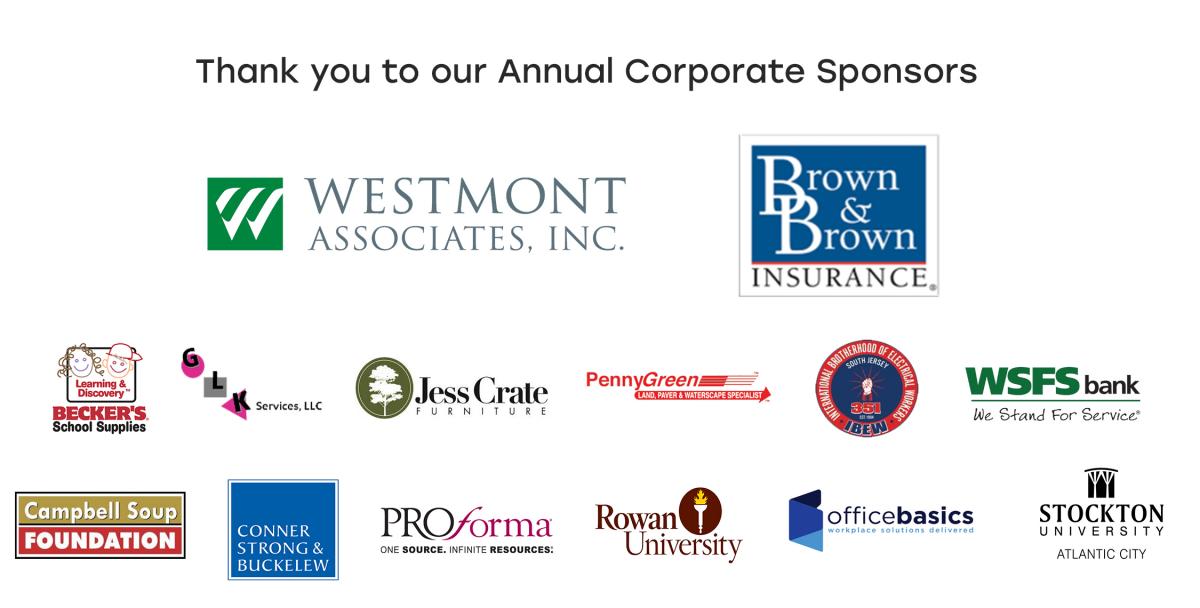 Sponsorship Opportunities
25th Anniversary Leadership Sponsor (Exclusive)
$7,500.00
Full page digital ad, company name/logo on display at event
Three foursomes of golf
Gold Sponsor
$5,000.00
Full page digital ad, company name/logo on display at event
Two foursomes of golf
Banquet & Lunch Sponsor – 2 available
$4,000.00
Company name and logo on display on all banquet tables
Full page digital ad, company name/logo on display at event
One foursome of golf
Silver Sponsor
$3,500.00
Full page digital ad, company name/logo on display at event
Two foursomes of golf
Golf Visor Sponsor
$3,500.00
Name/logo on visor given to all golfers
Full page digital ad, company name/logo on display at event
One foursome of golf
Golf Cart Sponsor (Exclusive)
$3,000.00
Company name and logo on display on all golf carts
Full page digital ad, company name/logo on display at event
One foursome of golf
Imprinted Item Sponsor – 3 available
$3,000.00
Name/logo on your choice of one item placed inside golfer goodie bag: divot tool, golf balls, ball marker, towel
Full page digital ad, company name/logo on display at event
One foursome of golf
Snack Stand Sponsor
$2,500.00
Company name and logo on display at snack stand
Full page digital ad, company name/logo on display at event
One foursome of golf
Contest Sponsor
$2,000.00
Full page digital ad and promo materials
Signage at all contest holes and locations
One foursome of golf
Patron Sponsor
$1,500.00
Full page digital ad, company name/logo on display at event
One foursome of golf
Putting Green Sponsor
$1,000.00
Full page digital ad in tournament booklet with Sponsor recognition
Driving Range Sponsor
$500.00
Company name and logo on display at driving range
Hole Sponsor
$250.00
Company name and logo on hole signage
Digital Advertising Opportunities