Guest Blog-The Community Health Law Project
Guest Blog-The Community Health Law Project
Navigators throughout the State of New Jersey are doing their ultimate best to reach those without health insurance and in need of assistance.  Tara Ryan, a Staff Associate from the Community Health Law Project, shared a recent experience that highlights one of the benefits of having access to a navigator. 
"Last month a woman called The Community Health Law Project on behalf of her son and his family.  Her son was being treated for cancer in the hospital and his wife was spending every minute with him.  Due to the cancer, her son could no longer work and was receiving disability and COBRA.  The family had just discovered that his wife and children's insurance was being cancelled at the end of the month.  The children had severe medical problems and needed to have coverage to receive proper treatment.  I reached out to the wife and immediately began searching for the right insurance plan for her and her family.  Her number one concern was that she would lose her children's primary doctors and their prescription medicines would not be covered.  Meeting with her in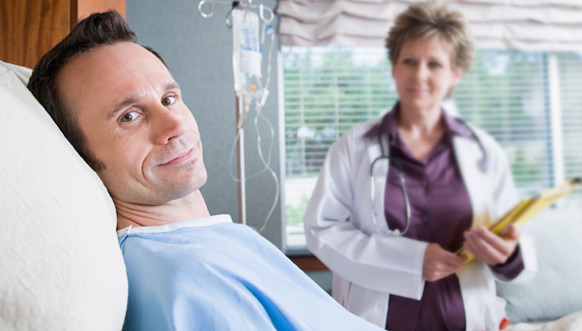 person was difficult because she needed to be with her husband, but on the last day before the family would lose coverage, we met her at Robert Wood Johnson Hospital in New Brunswick, where her husband was a patient.  A navigator was finally able to speak with her about different plans and her husband was able to be included in the conversation.  Although we could not be in the same room as him because he had just received treatment, we met right near his room and helped him to select a plan for his family.  After I explained the details of several plans, they chose their policy and became successfully enrolled in health insurance without having a gap in their coverage.  The family was ecstatic to have found a plan that they could afford and really appreciated that we were able to meet them at the hospital.  This was a special situation and I was pleased to have helped this family obtain health coverage."
The Community Health Law Project provides free legal help for people with physical and mental disabilities.  In addition, the organization serves consumers with HIV/AIDS, developmental disabilities and visual impairments.  Each year, CHLP helps nearly 5,000 New Jersey residents with disabilities through brief service and representation.
For more information on The Community Health Law Project, visit http://www.chlp.org/