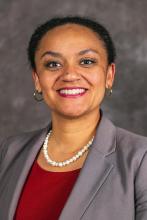 Chief Program Officer
Anna Payanzo Cotton joined Center For Family Services in 2022. As Chief Program Officer, Anna supports organizational growth and sustainability at Center For Family Services
Part of the executive team, Anna strategizes, plans, and executes operating plans. She oversees the day-to-day administrative and operational functions, in these service areas:
SERV Domestic Violence, Sexual Violence and Human Trafficking
Adult Residential
Violence Prevention, Grief and Traumatic Loss
Juntos
Mosaic Early Learning Preschool
Family Support & Prevention
Workforce Development
Anna has dedicated her 20+ year career to the creation and coordination of services to ensure that all people have access to resources to transform their lives in private behavioral health, government, and higher education settings. Prior to her role at Center For Family Services, Anna most recently served as Vice President for Workforce Development at Rowan College at Burlington County, and prior to that, as Director for the Burlington County Department of Human Services.
Throughout her career, Anna advocated for access to services and system change through leadership and community advocacy roles.  Her community involvement includes serving on the Willingboro Public Library Board of Trustees, Deborah Heart and Lung Center Board, Mount Laurel YMCA community advisory board and service, and Council and youth leadership roles at St. Luke Lutheran Church. She has also previously served on the Board of the Supportive Housing Association of New Jersey and the New Jersey Advocacy Network to End Homelessness. Anna received her Bachelor's Degree in Anthropology from Harvard College and a Master's of Public Health from the University of Pennsylvania.