Your help is needed.
A child here in your community will go to sleep in an emergency shelter tonight. Your gift can be the reason the child follows a path to a safe and stable future.
Your gift will help someone to heal from the trauma of homelessness and find a path to a better future.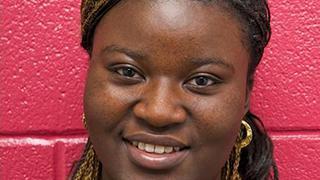 Miera did well in school from a young age, but a lack of a stable living environment put her at risk of not graduating. She experienced every living situation possible before finding comfort with Center For Family Services.
Read More
Thanks to your support, Miera was connected to safe housing where she was able to focus on school and began to realize her full potential. Because of you, Miera is now a high school graduate. She recently enrolled in Rutgers-Camden and works full time to support herself. Miera is determined to define a stable future for herself. With your continued support, Miera will be able to furnish an apartment, complete with a desk, lamp and chair to help her continue her path to employment and independence.
Jared's childhood was filled with many difficulties. Repeated exposure to violence and trauma made it difficult for Jared to succeed in school and cope with daily activities. The lack of a stable home during his teen years affected Jared's ability to envision a positive future.
Read More
Jared became addicted to pain medication in order to dull the pain from his difficult past. His substance abuse led him to drop out of school and become homeless. At age 17, he connected with Center For Family Services. Thanks to you, safe housing was available to Jared in his time of need. A stable living environment, combined with addiction treatment counseling provided Jared with support and encouragement. Jared's outlook becomes more positive with each passing day. Your continued support will make it possible for Jared to participate in educational and group activities that broaden horizons. With your support, Jared will have the opportunity to earn his high school diploma, gain job readiness skills, and follow a path to employment.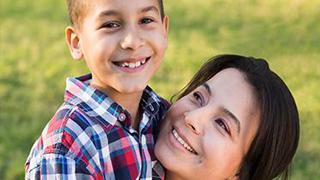 Anna and her six-year-old son Miles experienced abuse in their home. When Anna made the decision to leave the situation, she was scared. Anna was unsure how to define a new path for herself and her son.
Read More
Because of your past support, emergency safe housing was available for them. Thanks to you, Anna and Miles were able to begin the healing process. Your continued support is needed as Anna and Miles rebuild their lives. Your gift will provide Anna with the opportunity for legal counseling, job readiness training, and financial planning. Because of you, Anna and Miles will be able to transition to permanent housing as the new year begins.
You can help to write the next lines of these stories and the stories of so many others in need of basic necessities.  You can help someone close a chapter of vulnerability and unsteadiness and begin a chapter of hope and achievement.
Your gift will not only provide safe housing and ensure that basic needs are met, it will also offer educational outings that broaden horizons, activities focused on building life skills, counseling sessions to help with the healing process, and the chance for people of all ages to connect with educational and employment opportunities.
You can be the one to change a life.