Lauren & James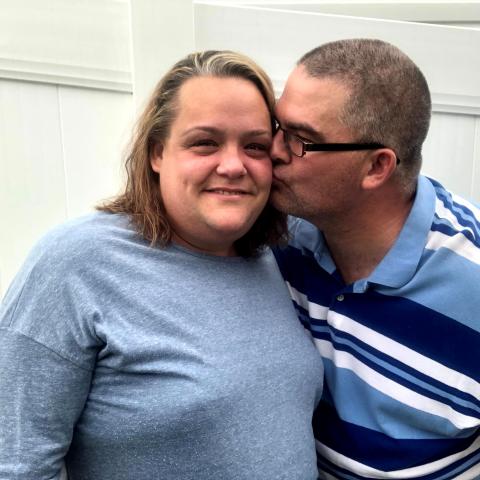 Overview:
We are James and Lauren. We hope our profile will show you how our life is filled with love, happiness, and support for each other. Our dream is to be able to share all of this with a child. We deeply value the courageous decision of adoption that you are considering. We want you to know that we admire and promise to share the incredible sacrifice and unwavering strength it took for you to choose this path for your baby.
Our journey together began by a chance encounter at the gym. We have been married for 9 years. We have had our ups and downs as a couple but have always believed that we could get through anything as long as we faced it together. We believe in family and love spending quality time with our extended family. We enjoy spending time with our nieces and nephews taking them to the water parks and other fun adventures. 
Our home is located within a safe neighborhood. There are many other families in the area with kids that we hope our future child will enjoy making memories with. We live in a cozy rancher with a beautiful backyard.  We look forward to building a swing set and adding a pool for friends and family to enjoy. We look forward to many game nights and watching movies in our family room. We cannot wait to fill our home with happy and playful memories.
About James (as told by Lauren)
James enjoys gardening and cooking. I know he cannot wait to have a new little helper in the kitchen to help him experiment with his latest ideas. He has a tremendous ability to empathize with others, a quality I know he will pass on to his future child. James also enjoys drawing cartoons and making doodles. I can picture James reading our future child stories at night while keeping them safe and warm. I know that more than anything, James wants to be the dad who our future child can depend on for never-ending fun and infinite support.
About Lauren (as told by James)
If I had to describe Lauren, I would say she is selfless. She always puts others before herself. She enjoys spending quality time with our nieces and loves braiding their hair. I can see Lauren as a fun, loving, and giving mother who will do anything to ensure our future child never goes without.
Adoption Pledge:
It is our hope that we will be able to fulfill a dream to become the very best parents we can be. To be lucky enough to parent a child is a gift you are willing to give us, and with that gift we promise to do the very best in raising him/her.  We deeply admire your strength in this process and it is our promise that he/she will learn of your strength and love as they grow up in a home where love and compassion are infinite.