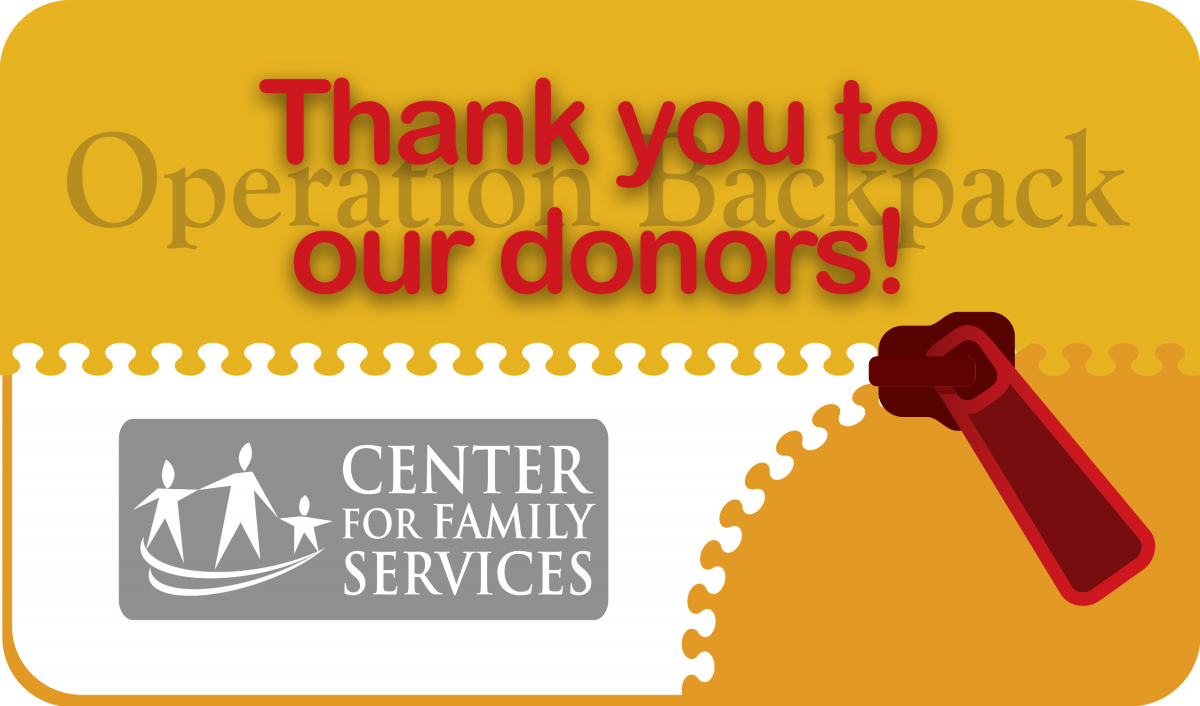 Thanks to widespread community support, we are pleased to announce that through Operation Backpack 2013 we were able to provide new backpacks filled with school supplies to more than 3000 students, from preschoolers to college students.
Thank you for taking part in this effort to ensure children are prepared for school success. Together, we believe the children in our community can succeed in school and we recognize that being prepared increases confidence and the desire to do well. Thank you for helping to improve the chances for success for children in our community.
Donations are still being accepted. If you would still like to make a donation to support a child in need, please consider an Online Donation - Click here!

Thank you to our Operation Backpack sponsors:
Donate to Operation Backpack
Click an amount below to donate that amount to Operation Backpack. If you'd like to donate a different amount, use the field below the list.
Donate Other Amount
If you would like to donate a different amount from what is listed above, enter the amount in the field below and click 'Make a Donation'.