Teen Organizes Pajama Drive to Benefit South Jersey Family Resource Center
Teen Organizes Pajama Drive to Benefit South Jersey Family Resource Center
Shawnette Wilson-Fox 29 News
Tuesday, December 2, 2014
HADDON HEIGHTS, N.J. -'Tis the giving season and families in need are receiving a helping hand from a youngster with a giving heart. He had an idea and acted on it with the help of his friend.  In the end, numerous families in New Jersey are benefiting from his generosity.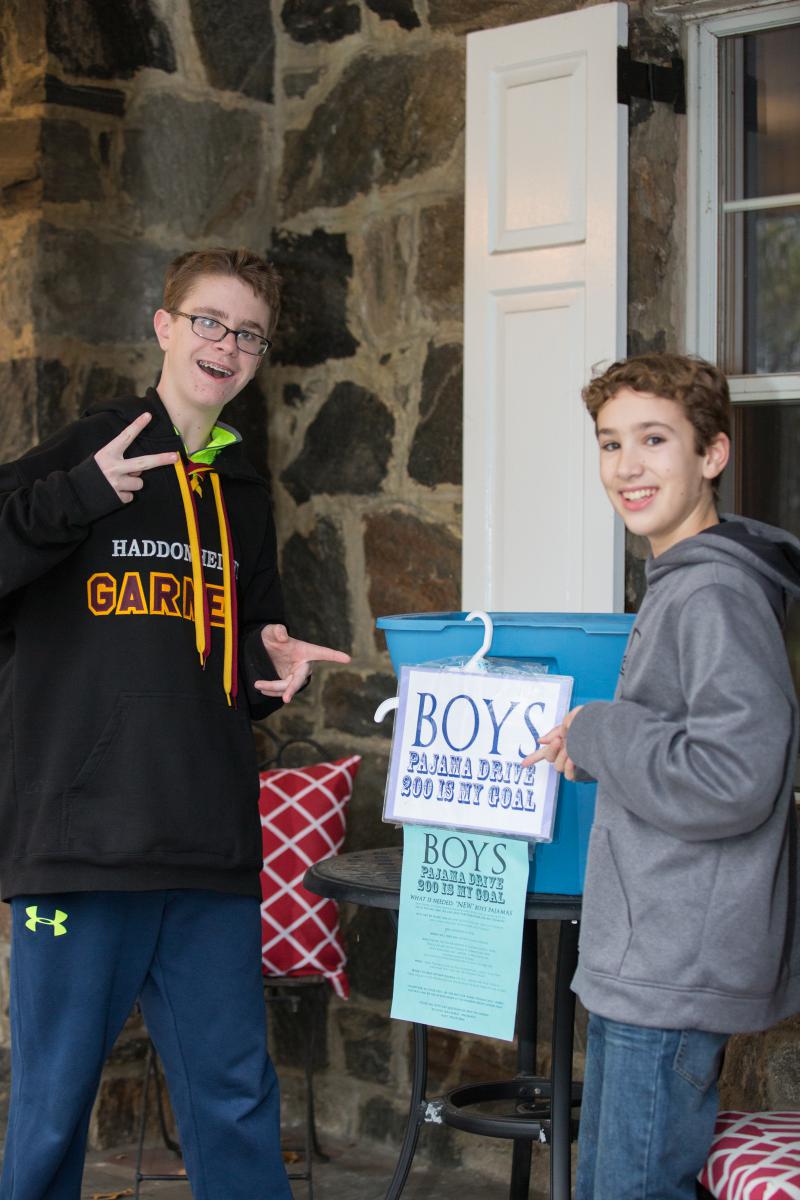 13-year-old William Burrough of Haddon Heights, New Jersey, is spending his time-sizing, organizing, and folding more than 400 pairs of pajamas for kids in need. He received $600 in cash donations to buy to the pajamas.
"At first I thought I don't know what it's going to be like. I didn't know how much I would make," said William who goes by the name "Bubba."
He came up with the idea for a pajama drive to benefit an organization called "The Center For Family Services" in South Jersey after finding out they were low on clothing donations and they really needed boys pajamas.
"I knew that there were people in need, but I didn't know that they needed it as much," he said.
So Bubba, with the help of his mom, passed out flyers and started a social media mission asking people to donate new pajamas or money to help purchase them. He even did some of the shopping himself.
"If it looked cute, it was good," said Bubba.
His friend Mac pitched in to help.
"It's awesome. I think it's great helping kids and everything it's great," said Mac as he helped pack boxes.
They put a donation box outside the house and every day were excited to find donations pouring in.
"Oh, got another pair. The next day got another pair. Then, more," said Bubba.
On Tuesday, they packed up the boxes and dropped them off to the Center For Family Services Promise Neighborhood Family Success Center in Camden, New Jersey, where they were impressed with what they boys accomplished.
"I'm like, 'Wow, you can start young and do these things and have a heart and passion for the community,'" said Nicole Sheppard who helps run the center.
Bubba and Mac have learned that something small can have a big impact on others.
"I hope they feel comforted and that they have a good long sleep because I like sleeping, too," said Bubba with a smile.
The teens say the drive was so successful that they plan on doing it next winter as well.
To view the segment, click here
 
Contact
Jen Hammill
, Associate Vice President of Public Relations
609-238.1271
856.651.7553 x40129