Camden Selected as 2013 Pacesetter for Community Effort to Promote Early Reading
Camden Selected as 2013 Pacesetter for Community Effort to Promote Early Reading
National Honor Recognizes collaborative campaign to ensure more low-income students are reading at grade level by the end of third grade
Thursday, January 16, 2014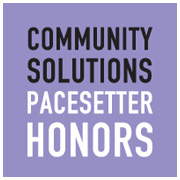 CAMDEN- Camden City's campaign to improve reading proficiency among its youngest students has been recognized as a 2013 Community Pacesetter by the Campaign for Grade-Level Reading, an honor that reflects the energy, mobilization and creativity that the local community has brought to this important work.
"The City of Camden and its Born to Read initiative is honored to be named a 2013 Pacesetter," said Camden City Mayor, Dana Redd. "Our holistic approach to addressing the challenges that keep children from learning to read is making a significant impact on the young students in our city. Our focus on kindergarten readiness, summer learning, and our effort to involve parents as much as possible along the way is preparing our children for educational success."  
Camden City launched its Born to Read Initiative in 2013, making it one of the 140 communities working with the GLR Campaign, a nationwide movement of local leaders, states, nonprofits, and foundations putting a stake in the ground on third-grade reading. The communities are adopting a collective impact strategy, engaging the full community around the goal of supporting low-income children from birth through third grade.
Acknowledging that schools alone cannot address all the challenges that keep children from learning to read, these work with nonprofits and other partners to ensure that children arrive at kindergarten ready to succeed, attend school regularly and keep learning through the summer months.
In the case of Camden City, Born to Read is co-directed by Center For Family Servicores (CFS) and United Way of Greater Philadelphia and Southern New Jersey in Camden County, which teamed up to implement Born to Read first in CFS' Head Start classrooms with the goal of expanding throughout the entire city.
Through a partnership with Cherry Hill-based Bookmates, a nurturing, one-to-one literacy experience for at-risk children that will encourage them to develop a love of reading, Born to Read has trained and placed more than 20 volunteers in Camden Head Start classrooms, each of them reading one hour per week with a child.
Corporate partners Campbell Soup Company, Subaru of America, and Cooper Rowan Medical School have also been imperative to the first year of the program's development by providing the opportunity for staff and students to volunteer as Born to Read Bookmates volunteers. Campbell's and TD Bank also provided funding for the Head Start learning program.
A "School Readiness Corps", comprised of AmeriCorps State and National members will serve in Head Start classrooms in order to increase children's readiness for kindergarten by providing more individualized attention to each student and their parents. The presence of the School Readiness Corps will lower the teacher to student ratios, as well as increase the number of classroom hours available to youth. 
"We are impressed and inspired by what Camden has accomplished so far," said Ralph Smith, managing director of the Campaign for Grade-Level Reading and a senior vice president at the Annie E. Casey Foundation. "With its commitment, resourcefulness and collaborative spirit, Center For Family Services truly is setting the pace and providing a model for communities across the nation who are seeking to give more children from low-income families a chance at a brighter future." 
Camden is one of 37 Pacesetters named for 2013.
 "Working collectively, we put Camden City' youngest residents on the path to academic success by exposing them to books, preparing them to enter Kindergarten ready to learn and succeed, and equipping their parents with tools and resources to encourage a love of reading," said Mike Moynihan, executive director of UWGPSNJ in Camden County. "Bringing Born to Read to our community's most vulnerable students is proof that when we work together, we  can drive measurable, lasting impact that none of us can achieve alone."
"We strongly believe in the ability of each child to succeed and value the parents, family members, community members, and teachers that impact a child," said Merilee Rutolo, Chief Operating Officer at Center For Family Services. "We're prepared to continue to do whatever it takes to get the children of Camden City ready for kindergarten and reading at grade level by third grade, setting them on a path for success in school and in life."
###
About Born to Read
Born to Read is a grade level reading initiative focused on raising literacy levels in Camden City. Center For Family Services and United Way of Greater Philadelphia and Southern New Jersey in Camden County are leading this collaborative effort to ensure more Camden children are reading at grade level by the end of third grade. With a focus on raising expectations, increasing exposure to books, ensuring kindergarten readiness, encouraging parent involvement, improving attendance rates, and reducing summer learning loss, Born to Read aims to set children on a path toward grade-level reading success.
Center For Family Services: Center For Family Services is a non-profit organization whose mission is to support and empower individuals, families, and communities to achieve a better life through vision, hope and strength. It is their vision that all people lead capable, responsible, fulfilled lives in strong families and healthy communities.
Launched in May 2010, the Campaign for Grade-Level Reading is a collaborative effort of funders, nonprofit partners, states and communities across the nation to ensure that many more children from low-income families succeed in school and graduate prepared for college, a career and active citizenship. It focuses on reading proficiency by the end of third grade, a key predictor of high school graduation and a milestone missed by fully 80 percent of low-income children. For media inquiries, contact Phyllis Jordan at pjordan@thehatchergroup.com or 301-656-0348.
Contact
Jen Hammill
, Associate Vice President of Public Relations
609-238.1271
856.651.7553 x40129