Message from the President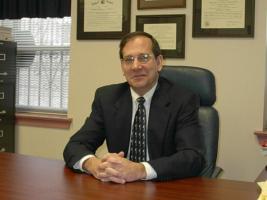 Thank you for visiting the website of Center For Family Services, a nonprofit human service agency dedicated to improving the lives of children and families in southern New Jersey.
At Center For Family Services, we work every day to strengthen families and make the world we live in a better place one child, one adult, one family at a time. Our goal is to do more than just provide a solution for an immediate problem. We work to help our children and families overcome the obstacles that led them to such difficult times. We help people to build a foundation for self sufficiency. We focus on prevention, in order to provide support to families before serious problems ever occur.
Through the combined efforts of our dedicated board of trustees, skilled and experienced professional staff, and generous donors and volunteers, we are able to provide services to those adults, children, and families that are most vulnerable in the community. Our work touches the lives of thousands of individuals preventing those at-risk from becoming victims of child abuse or neglect, providing intervention services when necessary, and breaking the cycle of challenges that often cause serious family problems. Through our in-home, community, school-based, prevention, and safe and supportive housing programs, we provide the foundation for a child, an individual or a family to develop and follow their own best path to a successful future.
Center For Family Services has been dedicated to being a force for positive change in our neighborhoods, in our communities, and in our world for over 90 years. Our important work is possible thanks to the generous support of our funders, partners, and donors. The need for services is ever growing and support from the community will help us to provide services to more children and families. Please consider getting involved by joining in a volunteer effort, making a donation, becoming a mentor or an advocate, or inquiring about foster parenting. Working together, we can provide hope to children, build strong families, and encourage healthy communities.
Sincerely,


Richard Stagliano
President/CEO
Our vision is for all people to lead capable, responsible, fulfilled lives in strong families and healthy communities.

Our mission is to support and empower individuals, families and communities to achieve a better life through vision, hope and strength.