How Center For Family Services Remains a Top Place to Work
How Center For Family Services Remains a Top Place to Work
CAMDEN, NJ - Continuity in a large business is often a fleeting pipe dream. There is usually a ton of turnover with talented people leaving for greener pastures, which usually means more money.
But for Center For Family Services, holding onto their employees is how they have grown from a small business to employing over 1,000 people. Not only that, 2019 marks the 10th year in a row the Center For Family Services will receive an award The Inquirer's Top Workplaces event.
How do they do it? President and CEO Richard Stagliano says their mission, which is to uplift individuals and families through an innovative continuum of care, has a lot to do with their best people staying put, despite it "not making them wealthy."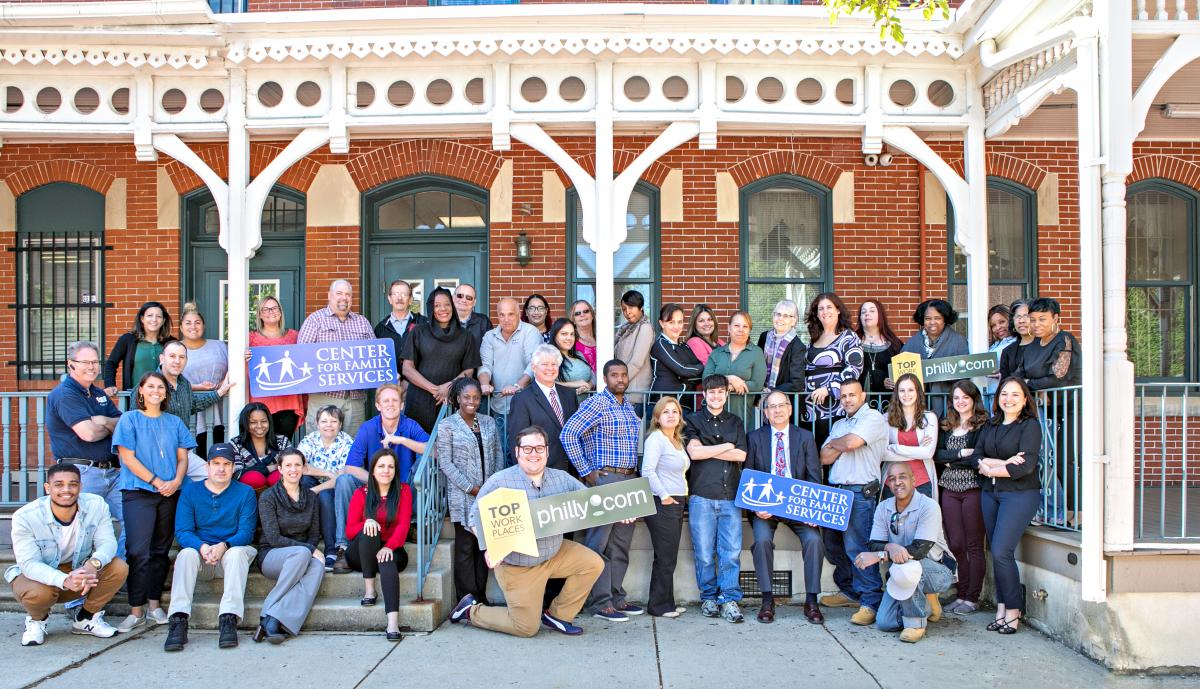 "We are very grateful to be able to retain a lot of very good staff and employees, which is not always easy in the nonprofit sector," Stagliano said. "We are able to attract people that are very caring and are passionate about the mission and work of the organization. It is more than just a job for many of the people that work for us. It is a job that comes with a lot of personal satisfaction knowing that your life's work is meaningful."
Stagliano himself is a great example of that. When he started with the company 37 years ago, they had just 18 employees. That number is now almost one hundred times larger. The same is true for much of upper management, which provides a stable environment that many prefer in a career.
"When you have stability in the leadership roles you are able to keep working on your message, your mission and, in our work, the way you connect in the community," Stagliano said. "Some people want to be a part of something that seems to have stability in upper management, clarity in the roles and responsibilities and the mission of the organization. Retaining our top management folks who are great leaders has been one of our greatest successes."
But why do the top performers stay year after year?
"Having advancement opportunities," Stagliano noted. "Having chances to advance and have people meet their personal and professional growth, learning how to manage and supervise and give larger perspective. Providing those opportunities for those talented people is key."
"The other thing is, we manage the organization from the point of view that everyone has a lot to contribute," he continued. "It is not a top-down, 'we know it all' type of message. The message is everyone is important, everyone adds value. We want to listen. We want to learn. When people feel that they have a voice, they are empowered. They can actually make a change and help improve something. There is a sense of ownership, too."
The Center For Family Services' sustained success certainly has a lot to do with Stagliano and his leadership, but also the way all of his managers and executives treat the rest of the employees. The key?
"Respect them. Value them. Listen to them. Empower them. Hold them accountable but give them opportunities," Stagliano said.
Contact
Jen Hammill
, Associate Vice President of Public Relations
609-238.1271
856.651.7553 x40129