Camden School District Launches New Neighborhood Partnership
Camden School District Launches New Neighborhood Partnership
Thursday, August 28, 2014
PHILADELPHIA (CBS) — Just days before the Sept. 2 opening of schools, the Camden School District is joining forces with the Center for Family Services in the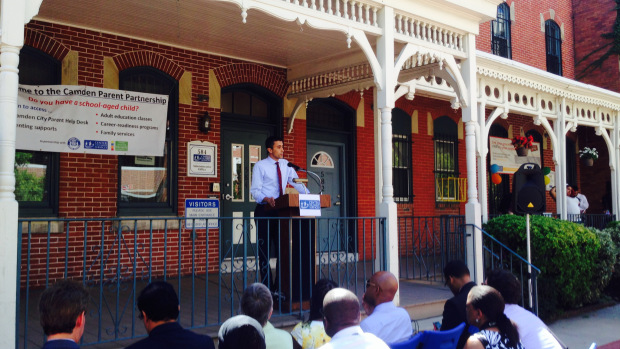 Landing Square neighborhood to give parents more resources to help their children.
Camden Superintendent Paymon Rouhanifard says the partnership is the first of what he hopes will be four centers to help parents connect with the school district and a host of services that will help them to better support their children.
"It's really a one-stop shop, any questions, any issues they can come here and trouble-shoot with trained staff members. Second, we're going to be able to offer education-focused courses and workshops so English as Second Language, resume-building workshops, things of that nature," Rouhanifard said.
Merillee Rutolo, Chief Operating Officer for the Center for Family Services, says the center provides a safe, pleasant environment for parents and she's looking it as a win-win for their youngsters.
"We believe that kids will succeed and will be most successful educationally if their parents can really support them," Rutolo said.
The school district will be funding the program and providing staff and other support.
To read the article on CBS3, please view here
Contact
Jen Hammill
, Associate Vice President of Public Relations
609-238.1271
856.651.7553 x40129